ZUR PERSON
Dr. Georg C. Bezard
Dr.

Georg C. Bezard
Specialist in orthopedics and traumatology
Specialist in trauma surgery
Head of the shoulder
Clinic at the University Clinic Tulln / Donau Senior Physician at the Orthopedic Day Clinic Klosterneuburg
Born 1980 , married, 2 children.
---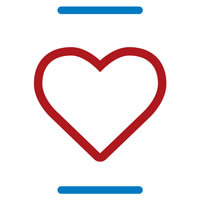 Patienten-
orientiert
Verständlich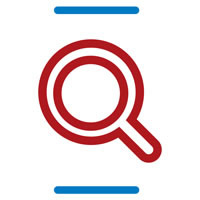 Kritisch
Lösungs-
orientiert
EVIDENCE BASED MEDICINE
– EVIDENCE BASED SURGERY
Evidenzbasierte Medizin (EbM oder EBM) ist der "gewissenhafte, ausdrückliche und umsichtige Gebrauch der aktuell besten Beweise für Entscheidungen in der Versorgung eines individuellen Patienten". EbM kann auch den Verzicht auf Therapie beinhalten, d. h. zu wissen, wann keine Therapie für den Patienten besser ist, als das Anbieten/Vorschlagen einer bestimmten unbewiesenen Therapie nur um den Eindruck zu erwecken "man tut etwas".
Das beinhaltet leider nicht nur die Alternativmedizin sondern auch in der Schulmedizin haben Behandlungen Einzug erhalten, die kaum wissenschaftliche Grundlagen haben. Unterstützt durch Lobbying der Medizinindustrie kommen regelmäßig neue Therapieformen auf den Markt die den Anschein der Wissenschaft erwecken möchten. Ich lehne nicht Evidenz basierte Methoden in meinen Behandlungskonzepten grundsätzlich ab, da es meinem Berufsethos widerspricht. Ich kläre meine Patienten genauestens über die Erfolgswahrscheinlichkeit, Risiken und Komplikationen ihrer Operationen auf. Sie können mich hierzu auch online kontaktieren, wenn sie Fragen zu einer Behandlungsmethode haben die Ihnen fragwürdig vorkommt.
GANZHEITLICHE MEDIZIN
– BACK TO THE ROOTS
Auch wenn ich meine Tätigkeit im öffentlichen Dienst liebe, kommt leider viel zu oft die Patienten-Arzt Beziehung zu kurz. Wir bemühen uns tagtäglich dem entgegen zu wirken, aber in Zeiten der zunehmenden Optimierung im Gesundheitssektor wird vor allem Zeit zur Mangelware. Die Behandlung ist nicht schlechter aber für Erklärungen, Besprechungen oder Optimierungen fehlt oft die Zeit. Durch meine Ordination habe ich wieder die Möglichkeit den Patienten/die Patientin in den Mittelpunkt zu rücken um die Dinge in Ruhe zu besprechen!
Es müssen bei jedem Behandlungskonzept die individuellen Lebensumstände und Anforderungen des Patienten/der Patientin einbezogen werden und diese mit seinen/ihren persönlichen Möglichkeiten und Wegen in Einklang gebracht werden. Was für den einen gut ist, ist für die andere vielleicht nicht zielführend. Ein Prozess der nicht nur die nötige Zeit und Kompetenz, sondern auch Kommunikations- und Einfühlungsvermögen erfordert. Dies entspricht meinem Prinzip einer Evidenz basierten ganzheitlichen Medizin.
FORTBILDUNGEN & HOSPITATIONEN
HOSPITATIONEN:
12/2019 OA Dr.Nikos Poulios – Schulter Endoprothetik – Linz, Österreich
11/2019 Dr. Christelle van der Watt – Arthroskopische Schulterchirurgie – Kapstadt, Südafrika
07/2019 PD Dr. Florian Haasters – Minimalinvasive Schulterchirurgie – Schön Klinik Harlaching – München, Deutschland
07/2019 Prof Dr Andreas Imhoff – Sportorthopädie, Knie, Knorpel – Klinikum Rechts der Isar – München, Deutschland
10/2018 Dr. Philipp Moroder – Arthroskopische Schulterchirurgie– Charité Berlin, Deutschland
10/2018 Prof Dr Carsten Perka – Endoprothetik Knie Hüfte – Charité Berlin, Deutschland
03/2018 Dr. Anthony A. Romeo – Schulter und Ellenbogen Sporttraumatologie – Chicago, USA
01/2018 Dr Alexander Irenberger – Schulterarthoskopie – Zams, Tirol
07/2017 Dr. Markus Lorenz – Sportmedizin, Schulterarthroskopie – Trostberg, Deutschland
PUBLICATIONS
– Radiological evaluation of k-wire osteosynthesis, in comparison to fixed-angle-plate osteosynthesis, in patients aged 80 years or more with distal radius fractures. Bezard G, Pezzei C, Hertz H., hand surgery, microsurgery, plastic surgery. 2014; 46: 2-6
– The next step from conventional to minimally invasive techniques in hip replacement – Reduced traumatising approach in hip arthroplasty. Advantages and efforts – first results. Egkher A, Bézard G, Vécsei V, Vienna Future Symposium 2007, Generalhospital Vienna
– Computer model of a three headed biceps brachii muscle: A case report with 3D reconstruction. Bezard G, Hong T, Lozanoff S.
– Presentation of Anatomical Variations using the Aurasma Mobile App Hong T, Bezard G, Lozanoff B, Labrash S, LozanoffS.
– Poster: A graphic pipeline for communication anatomical variations through animated illustrations Hong T, Tamura K, Bezard G, Lozanoff B, Labrash S, Lozanoff S.
TRAINING:
09/2019 International Shoulder Course – Munich, Germany
08/2019 Cases & Evidence Endoprosthetics – Vienna, Austria
04/2019 5th Munich Shoulder Fracture Course – Munich, Germany
02/2019 Endoprosthetics Congress – Berlin, Germany
10/2018 German Congress for Orthopedics & Trauma Surgery – Berlin, Germany
10/2018 Knee & Shoulder Workshop ArthrexLab – Munich, Germany
04/2018 International Mega Foot & Ankle Course – Munich, Germany
11/2017 SICOT Orthopedic World Congress – Cape Town, South Africa
04/2017 Minimally invasive hip arthroplasty – Salzburg
03/2017 Conversion osteotomies in theory and practice, Vienna
01/2017 Total Knee Arthroplasty – Primary and Revision – Stolzalpe
11/2016 IBRA – New concepts in Saphoid and Distal Radius Fractures
09/2015 spine course – Graz
04/2014 emergency doctor course – Badhofgastein
02/2014 emergency interventions – Graz
09/2013 foot course – Graz
02/2012 Microsurgery course, Cape Town
10/2011 Wienerhandkurs – Wrist course, Vienna
09/2011 AO-Knie surgery course, Graz
01/2011 AO-Trauma surgery training course, Graz
11/2010 Microsurgery course UKH Meidling, Vienna
10/2010 Wienerhandkurs – Advanced, Vienna
05/2010 Wienerhandkurs – Basis, Vienna
STUDIES:
2004-2007 studies in health sports at the University of Vienna
2007-2008 studies Spanish at the University of Vienna
2008 Completion of studies in human medicine at the Medical University of Vienna
PROFESSIONAL BACKGROUND:
2009 Frequency trauma surgery, UKH – Meidling, Vienna
2009-2016 Specialist training in trauma surgery, Lorenz Böhler UKH, Vienna
2012 Counter subject plastic surgery, Tygerberg Hospital, Cape Town
2013 Counter subject orthopedics, Herz Jesu Krankenhaus, Vienna
2013 Counter subject General Surgery, Tygerberg Hospital, Cape Town
2014 Anesthesia counter subject, Lorenz Böhler UKH, Vienna
2014 Counter subject general surgery, SMZ Floridsdorf
2014 Anatomy, John A. Burns University USA
2015 Counter subject neurosurgery, Donauspital SMZ-Ost, Vienna
2015 Counter subject General Surgery, University Hospital Tulln
October 1, 2014 Specialist examination in trauma surgery
3.10.2016 Specialist examination in orthopedics and traumatology
since 2016 senior physician for trauma surgery – University Hospital Tulln Karl Landsteiner Private University for Health Sciences
Gemeinsam zu einem besseren Lebensgefühl
Verstehen heißt zuhören – und nichts ersetzt
das persönliche Gespräch mit dem Arzt.
Um meine Patienten kennenzulernen und die richten Diagnosen zu stellen nehme ich mir Zeit für deren Anliegen. Fragen kostet nichts, nehmen auch Sie Kontakt auf. Ich freue mich auf Ihre Anfrage!